What You Need to Know About Leasing a Porsche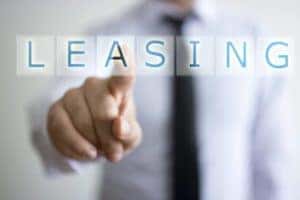 Leasing a car instead of financing or buying one outright gives you almost all of the same benefits as purchasing a Porsche without dealing with some of the headaches (like paying for many maintenance requirements yourself). Leasing a Porsche also lets you drive a brand-new vehicle without having to put down a large amount of cash, and there's no need to take out a loan—so your credit score doesn't budge.
When leasing a Porsche, a small down payment of 20% or less of the car's value is required. As you can see, the actual down payment will vary based on which Porsche you lease. Then you make monthly payments for the terms of the lease, which is typically up to two years. Once the lease has expired, you return the car. However, many people are so happy with how Porsche leasing works out that they opt to open a new lease and get a new Porsche to drive.
What to Know About a Porsche Lease
If you're new to leasing vehicles, there are some things to keep in mind. For starters, you're renting a car—not buying one. That means there's no equity like if you were to finance or purchase a Porsche. No equity means you don't have the value of the car to go towards purchasing a new Porsche in the future. Some drivers find that long-term leasing (such as over a decade) tends to be a little costlier than buying or financing a car. However, Porsche leasing can be a great way to try out a car you're interested in or as a solution if you know you won't need a car in the future or plan to buy in the coming months or years.
If you break your lease, know that some penalties will occur. This includes if you drive more miles than the lease states, and if this worries you, understand that you can always opt for a higher-mileage lease. The Porsche must also be kept in moderately good conditions, though expected wear and tear is fine. There is also a fine if you want to return the Porsche before the expiration.
There are many benefits to a Porsche lease, particularly for those who want to drive a new vehicle that is currently not in their price point. If you won't use the mileage cap, which is standard at 10,000 – 15,000 miles per year, leasing might be for you. Leasing also makes sense if you plan to continue leasing for a few years and look forward to leasing another new vehicle when yours expires.
Steps to Lease a Porsche

Great news—leasing a Porsche is more straightforward than buying one (or buying any vehicle!). However, there are still some best practices to secure the best leasing deal. Just like buying a car, a lease starts with a test drive to ensure you've identified the best Porsche for you, whether it's a sports model or an SUV. Once you've identified your model, it's time to negotiate. Just like buying a Porsche, there might be some wiggle room for negotiating a lease. This isn't always the case, and remember that the lease price is generally set by the MSRP.
How Much Does it Cost to Lease a Porsche?
The cost of a Porsche lease is dependent on MSRP plus usually about $1,000 as a small down payment. It's estimated that to lease a 2020 Porsche 911, the monthly payment would be about $1,363 for 36 months if the vehicle retails for $68,150. There's also the 2020 Porsche 718 Boxster, which leases for around $1,077 per month for 36 months if the MSRP is $75,960.
How Much Does it Cost to Lease a Porsche SUV?
The cost of a lease is directly dependent on the MSRP of the vehicle itself, which can vary based on multiple factors like year and trim size. This makes it possible to find a Porsche lease that works with you and your budget and lets you assess before you even take a test drive, which Porsche fits within your budget.
Find Porsche lease deals at your local trusted Porsche dealer today. With Porsche lease specials available today, we'll help you get into the Porsche of your dreams.