Porsche Owners Manuals. Get The Most Out Of Your Porsche.
You've bought a Porsche. You love the way it drives. The handling, the speed, the comfort, and above all – the way you feel driving it. Despite all these details, you may find yourself asking questions about your Porsche, such as, How do I update my Porsche navigation? Or how do I pair my iPhone with the Porsche Communication Management System (PCM)?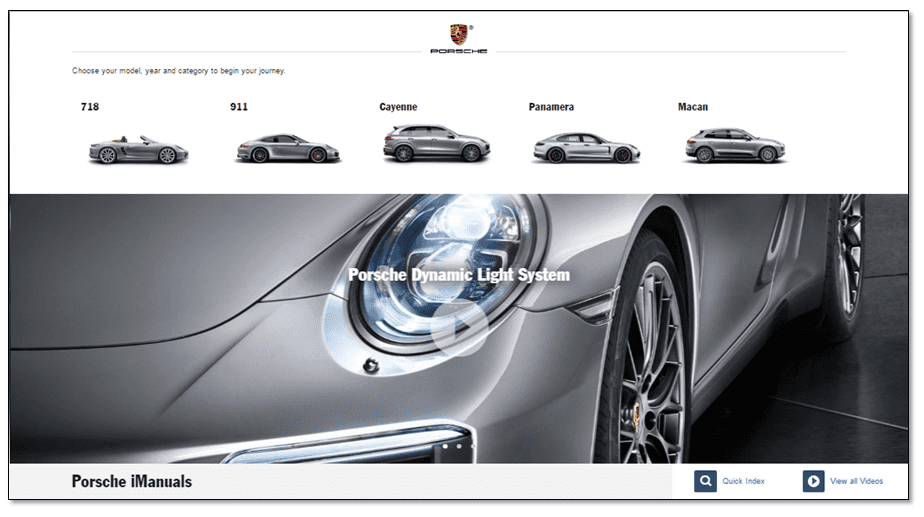 The Porsche Owners Manuals website features Porsche Digital Owner's Manuals organized by model, year and category. The iManuals are specifically designed to answer those questions and help you get the most out of your Porsche. The iManuals are a great resource for anyone who has a question or is curious about a feature on their Porsche. The website also includes videos and useful links for owners.