Porsche Macan vs. BMW X3
Are you searching for a luxury SUV in Atlanta, Georgia? With so many options, it can be hard to decide which SUV is perfect for you. In this car comparison we take a look at how BMW's X3 stacks up to Porsche's Macan. The infographic compares performance, capacity, fuel efficiency and price.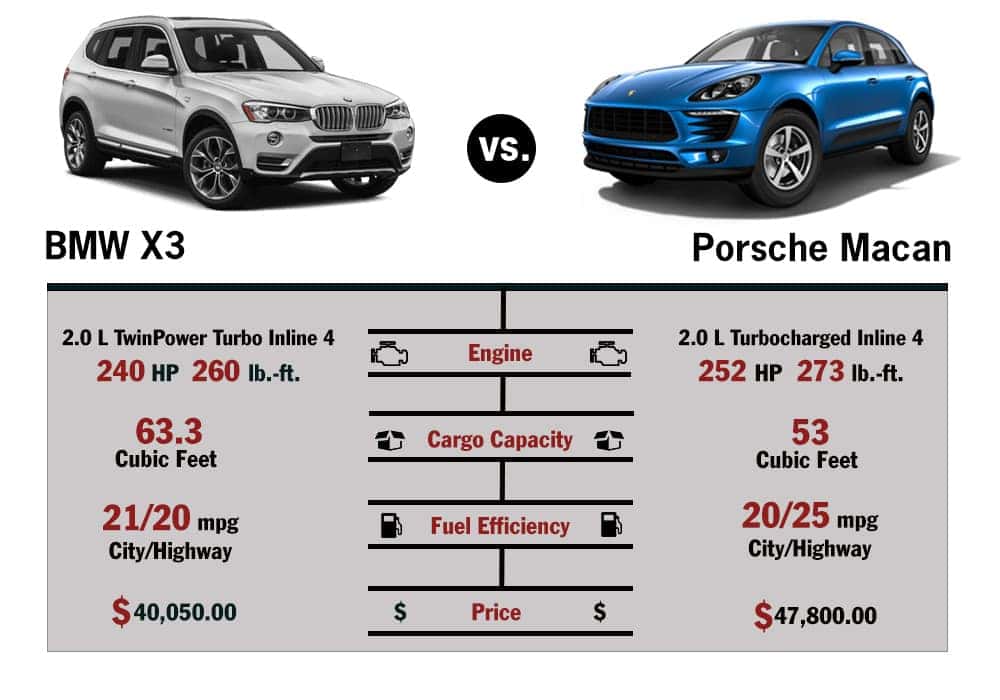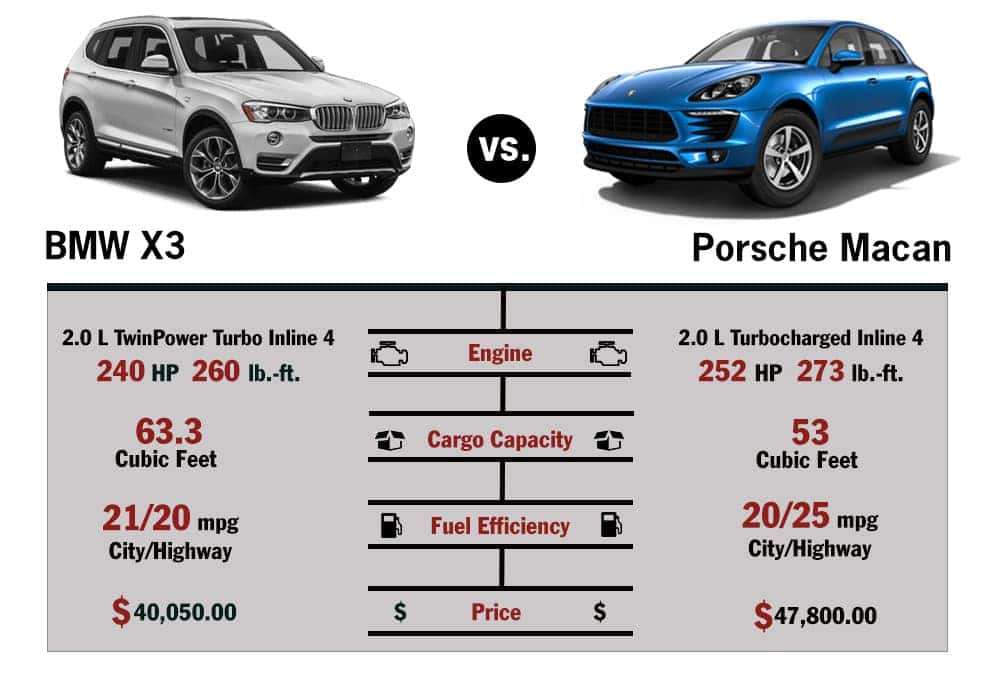 The team at Atlanta Perimeter invites you to explore the Macan in person. For more information and to schedule a test drive call us at 888.893.6299 or fill out the form below.