The Porsche Electric Taycan
Its heart: electric. Its soul: Porsche
What makes an electric sports car the first all-electric Porsche? A crest that lends metal a soul. A battery that stores goosebumps. A cable with the power to fuel dreams. A display that portrays emotions. The Taycan is ready for the future, thanks to its innovative concept. It is characterized by the features that have always been decisive for any Porsche: pure emotion and maximum driving pleasure.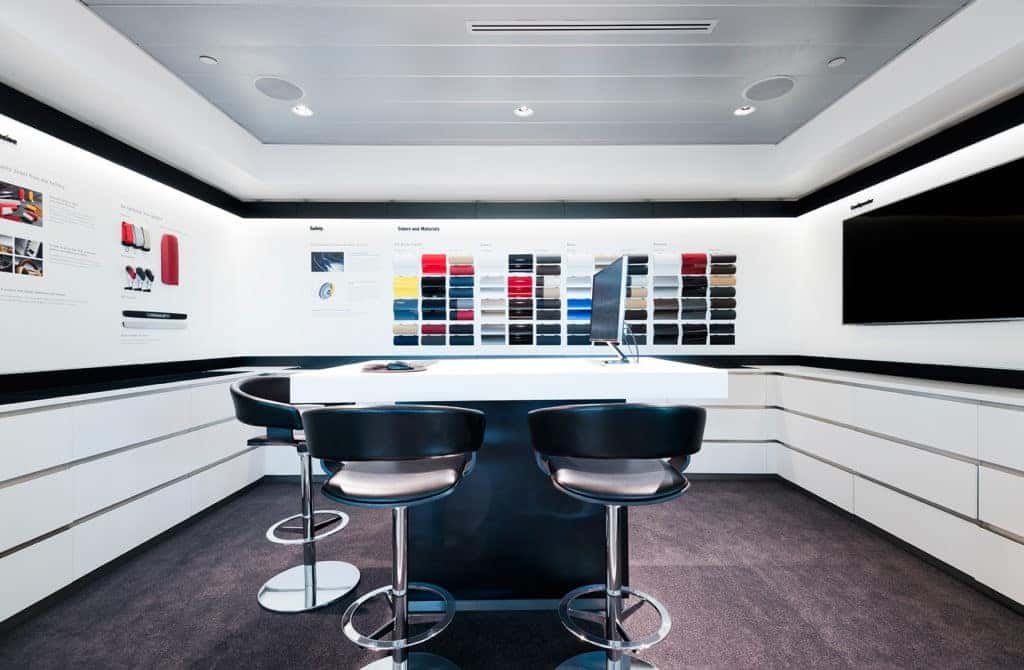 Dream it. Build it. Drive it.
The car of your dreams. Limited only by your imagination. Schedule an appointment to build your Taycan today.
Schedule Now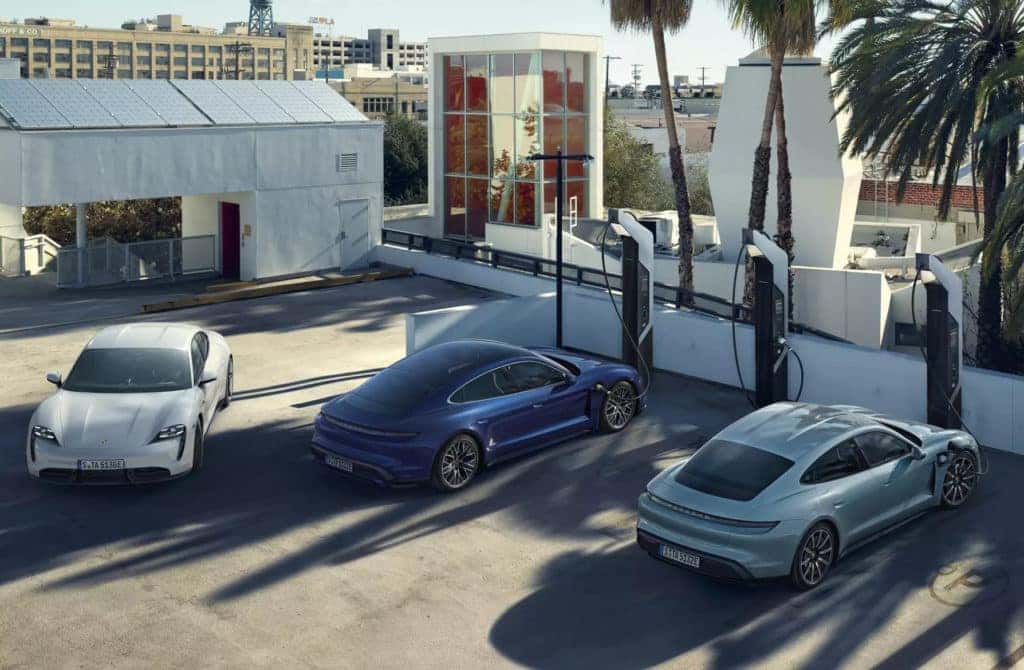 Taycan Inventory.
Ready to take home the Taycan today? Check out our in-stock inventory. Your dream car may already be at the dealership.
View Inventory
The EPA range estimates enable comparison to other electric vehicles. These range estimates provide guidelines but the distance you can drive (range) varies considerably based on a number of factors, such as driving conditions and traffic situation (e.g., stop-and-go driving or highway driving), personal driving habits and selected driving mode (e.g., Sport), speed, topography, use of comfort/auxiliary equipment (e.g., air conditioning, heat, etc…), optional equipment (e.g., wheels and tires), weather, outside temperature, number of passengers, cargo, age of vehicle and the battery, battery capacity, and charging habits.
The estimated EPA range for the Taycan 4S is 203 miles.
The estimated EPA range for the Taycan Turbo is 201 miles.
The estimated EPA range for the Taycan Turbo S is 192 miles.
*Range estimates based on standardized EPA testing may be found on the new vehicle window sticker (Monroney label) and on https://www.fueleconomy.gov/. Please make sure the range is adequate for your daily driving needs prior to finalizing your purchase.
Porsche asked AMCI Testing to conduct an independent test to evaluate the range of the Taycan 4S, Taycan Turbo, and Taycan Turbo S to help customers make more informed decisions. Tested on AMCI Testing's "City/Highway Commute Cycle" route on public roads in and around Southern California, the results were calculated by averaging the vehicle's performance over five test cycles. Mode with Auto Regeneration selected and while using the HVAC in Eco mode.
AMCI Test Results:
Taycan 4S with Performance Battery Plus: 271 miles
Taycan Turbo with Performance Battery Plus: 275 miles
Taycan Turbo S with Performance Batter Plus: 278 miles
More information on AMCI Testing's results can be found at: www.amcitesting.com/taycan
*As with all battery-electric vehicles, the actual range of the Taycan will vary based on a number of factors as described above with regard to EPA range estimates.