Porsche Connectivity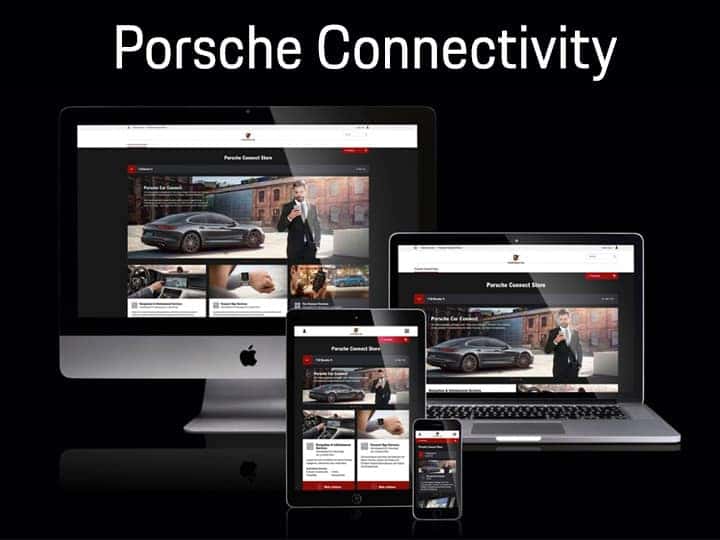 As cars and, indeed, our lives become more technologically complex, Porsche stands at the forefront of this endeavor, working hard to connect you and your technology seamlessly and effortlessly to your Porsche.
Porsche Connect links you and your Porsche with the mobile internet, making sure that all functions and services enhance the individual benefits of all Porsche models. Porsche Connect consists of more than 20 services and intelligent apps for navigation and infotainment as well as the querying and control of vehicle functions. Almost all can be easily purchased and set up via the internet.
Porsche Connect begins with the car itself. Control devices in the vehicle pair to the mobile communications interface. Vehicle data goes to a centralized modular backend system (MBB), where data is stored for later use, such as in your personal app, while returning any commands to the vehicle. There's further connection to cloud services providing information for display in the vehicle. Your smartphone equipped with the Porsche Connect app communicates directly with the car's infotainment system.
As technology and Porsche vehicle development both move at an ever accelerated pace, Porsche develops new technologies and software, constantly updating even though the complex life cycles and development times of all the different parts of the system might vary dramatically. To put it more simply, you enjoy not only maximum performance and satisfaction from your Porsche, but also you experience the extra benefits of using your connected devices with your Porsche.
For more information on Porsche Connect, explore the details here.