Porsche Cayenne GTS: Power, Style and Unparalleled Handling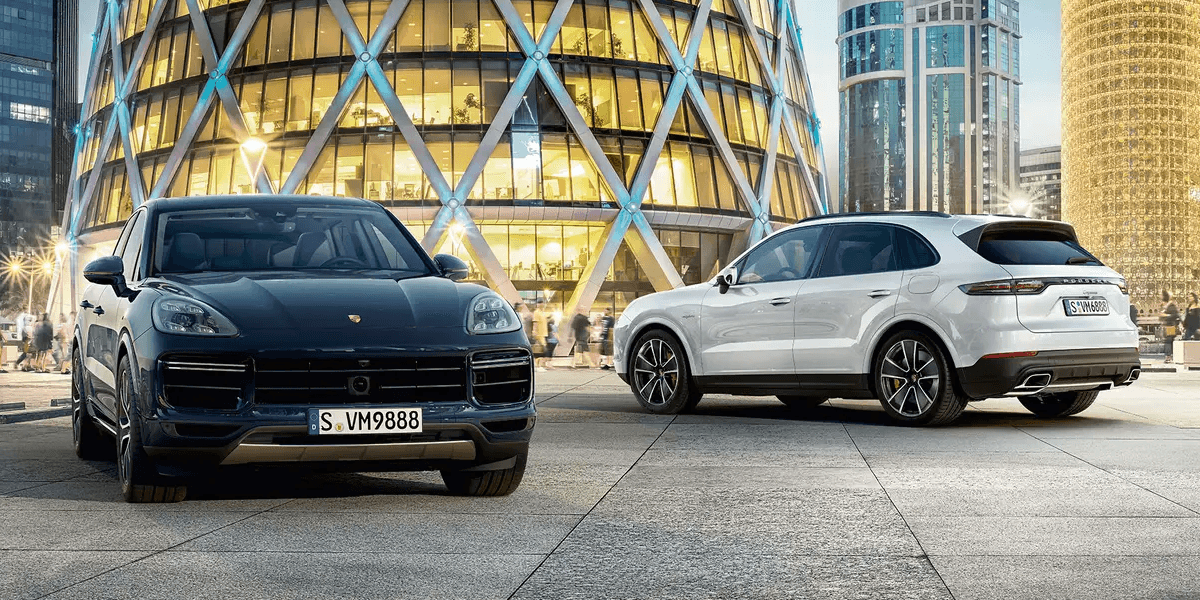 Say hello to the 2021 Cayenne GTS, powered by a blistering 4-liter, V8 engine that delivers an output of 338 kilowatts and astonishing torque of 620 nanometers. Specs that easily win against its previous self!
This is the kind of power that will take you from zero to 60 miles in 4.5 seconds, and get you to a top speed – if you're so inclined – of 165 miles per hour.
Drivers will also find the power more firmly in their control thanks to the Tiptronic S eight-speed automatic transmission, adaptive cylinder control, direct fuel-injection technology and central injector position.
All of it rides on a standard steel spring suspension that lowers the car by a full 20 millimeters, giving it a center of gravity that's tailored to top performance. Standard inclusion of Porsche Torque Vectoring Plus on the vehicle adds another level of driving precision, control and stability, especially when powering through a turn. Additionally, Porsche Active Suspension Management on this striking vehicle allows for sporty damper control.
The sound of the Cayenne GTS is a reminder that it is first and foremost a sportscar. The Cayenne GTS comes complete with a Porsche Sports exhaust system and oval tailpipes located at the outer edges of the rear vehicle exterior. The look is bold, and the sound it produces is the veritable soundtrack of a high-intensity driving experience.
First-rate materials add to the feel, with Alcantara® on the roof lining, seat center panels, center console armrests and doors. The interior is also accented by dark-brushed aluminum, accompanying features like eight-way sport seats to give maximum support during dynamic cornering.
And Cayenne GTS looks as sporty as it drives. Whether you're focused on its numerous black accents, the satin-gloss black 21-inch RS Spyder Design wheels or the LED headlights (complete with the Porsche Dynamic Light System), the design is striking and memorable.
It's eye-catching. It's quick out of the box and capable of reaching exceptional speeds. It offers interior style and a scintillating experience for the driver who's fortunate enough to be at the controls.
Porsche's 2021 Cayenne GTS brings a sporty feel and a high-end style to the SUV category, and brings its driver to a sensory experience that has to be lived to be understood.