All About the Porsche 911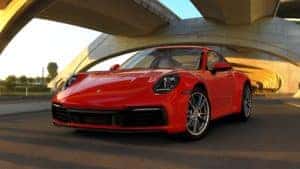 The Porsche 911 was first introduced in 1964 by Porsche AG in Stuttgart, Germany. It is called the Porsche Neunelfer in Germany and is a showstopper with its two-door and 2+2 high-performance rear engine. The ultimate sports car, the 911, has independent suspension and a rear-mounted flat-six engine.
As you can imagine, there have been numerous modifications to the model throughout the past 60 years. However, the overall concept of this favorite Porsche model is largely the same. In 1998, the Porsche 911 Type 996 changed from an air-cooled engine to a more complex and high-tech approach. Air-cooled Porsche vehicles were produced from 1994 – 1998.
The "car of the century"
The 911 has also been customized and modified by various private organizations for rallying, racing, and other types of auto competitions. In fact, the it's one of the highest award-winners of any competition vehicle. The Porsche 911 Carrera RSR received world championship status at the 24 Hours of Daytona and Targa Florio. In these instances, the 911 was even competing against prototypes. The Porsche-911-inspired 935 turbo received the 24 Hours of Le Mans prize in 1979. Porsche also won various World Championship for Makes titles throughout the 1970s with various Porsche 911 inspired models.
In 1999, experts gathered to name the official Car of the Century. The 911 was ranked fifth but remains one of just two vehicles in the top five that has been continuously produced since then. The Porsche 911 is proudly one of the oldest sports vehicles that is still produced today, with around one million manufactured every year.
How much is a Porsche 911?
The 2020 Porsche 911 starts at just under $99,000. However, there are several upgrades, customizations, and modifications drivers can select that will inform the price. The 2020 911 Carrera goes from 0 – 60 in four seconds and reaches speeds up to 182 mph.
There's also the 2020 911 Carrera Cabriolet with a starting price of $112,000. It includes an incredible 379 horsepower with comparable speeds to the 911 Carrera. The 911 Carrera 4 starts at $106,500. With so many models and upgrades to choose from, it is impossible to pinpoint the single perfect one for all drivers. However, some of the most popular features include:
A sports chrono package to reduce the 0 – 60 speed to 3.8 seconds
6 cubic feet of front storage compartment space
An impressive warranty package of up to 4 years or 50,000 miles for new vehicles
Bold, standout color options including metallics and custom colors
Lane Keep Assist
Traffic sign recognition feature
Night Vision Assist
Porsche WET mode support for driving in wet conditions
High-resolution interior displays
Touch-sensitive buttons that combine sports car ergonomics with style and comfort.
Do Porsche 911s hold their value?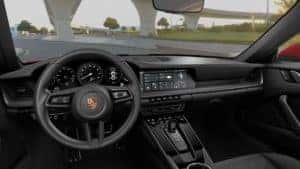 Absolutely! The Porsche 911 is a collector car, whether you're refurbishing a vintage model or looking to purchase a brand new 911 Carrera, 911 4s, or 911 Carrera S (992) to drive or to store.
The Porsche 911, no matter the model, from the Porsche Carrera S to the Porsche 911 4s, is inherently a collector vehicle that will maintain and even grow in value. However, there are best practices to be taken to ensure no value is lost.
Upgrades and modifications, such as custom paint and the custom turbo package, will help keep your vehicle as desirable as possible. Regular maintenance, keeping miles relatively low, and practicing defensive driving are all avenues to keep your car's value high.
Find your dream car now
Porsche keeps a log of "dreams come true" stories related to first purchases of the Porsche 911. For many drivers, it's a dream they've had for many years. Nothing compares to the first time you get behind the wheel of a 911 and feel the sheer power of the machine. At Porsche Atlanta Perimeter, we're proud to offer you a premium experience when shopping for your vehicle, whether it's your first Porsche or you're a serious collector.
We welcome you to our showroom to explore and test drive the latest Porsche 911 models. Here, you'll also find a variety of other Porsche vehicles available, including some vintage and collector options. We'll work with you to design the ultimate sports car for your needs and desires.
We can't wait to see you and help you find the sports car of your dreams. Stop by the showroom today for the VIP treatment. You'll find us at 4006 Carver Drive Atlanta, Georgia, 30360.