Personalize Your Car With Genuine Porsche Accessories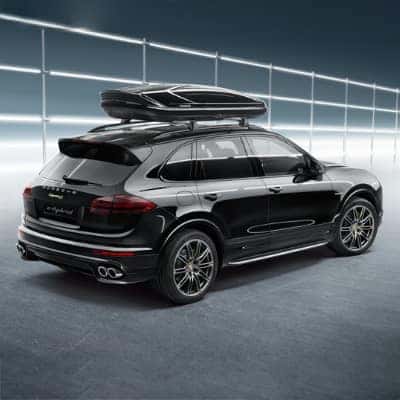 When you purchase a new home, it is natural to accessorize it with things that reflect your interests and tastes. The same thinking applies to your car. Porsche offers many accessories that help you personalize your car to reflect the activities and lifestyle you enjoy. Here are a few of the top accessories Porsche has to offer in several categories. There are a wide range of accessories designed specifically for each model, so visit Porsche Accessories to learn more about options for your particular vehicle.
Comfort and Protection
All-weather mats are a great product to help keep your car clean. With these rugged mats, you will never have to worry about your car floorboards and cargo area being soiled by mud and grass from young athletes, food and drink spills or pet hair. Simply vacuum, wipe or hose down your mats and they will once again look brand new. With the addition of this accessory, you can relax about dirt and grime being tracked in your Porsche.
Pack and Load
Road travel is made easier with a roof box to hold luggage and other travel necessities, freeing up precious interior space and making trips more comfortable for passengers. The aerodynamic design has a sleek look that does not restrict driving or car performance. The roof box is lockable and able to be opened from both sides for easy loading and unloading.
Entertainment Products
The state-of-the-art Porsche Rear Seat Entertainment System (PRSE) that ensures your rear-seated passengers have an enjoyable travel experience. Movies, gaming, internet browsing and more are available on this high-end system.
Safety and Convenience
The Porsche Cheynne Charge-o-mat Pro is a portable charger that features two charging modes along with trickle charging and battery monitoring functions This top-of-the line accessory gives you peace of mind that you will never be stranded with a dead battery.
Transport and Protection
The Cool Bag is a great accessory for keeping food and drink cool on day trips or while running errands with children. The Cool Bag plugs into the 12-volt connector and has a capacity of 3.2 gallons.
Just as accessories can help make a house feel more like a home, accessories can make your Audi feel more like your own. Visit Jim Ellis Porsche and meet with a member of our highly trained sales team to learn more about the broad selection of genuine Porsche accessories. They will be happy to help you make selections to personalize your car so you will love it even more.