Is the Porsche Macan a Good Car?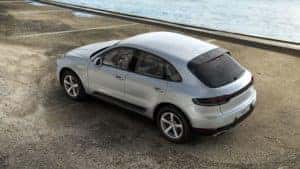 The new Porsche Macan has excellent handling and very responsive steering, an upgraded and luxurious interior, an intuitive, cutting-edge infotainment system, and boasts a fantastic predicted reliability rating. New for 2020, the Porsche Macan turbo is back, and there's also new wireless device charging as an option, and Apple CarPlay is now compatible. Thrilling to drive with quick acceleration, it's the perfect blend of style and speed.
The 2020 Macan seats 5 and gets 17 – 19 city miles to the gallon, with 22 – 23 highway miles. The ideal family or road trip car, it's roomy without giving up any power. The AWD drivetrain and 248 – 434 horsepower (depending on models) make it an absolute dream on rougher roads or when towing. The 2020 Porsche Macan is undoubtedly a great luxury compact SUV. Fun to drive, it takes on corners with ease, and you have three engine options to choose from.
How Much Can a Porsche Macan Tow?
This vehicle can tow anywhere from 4,409 – 7,700 pounds depending on which engine you choose. However, if you want a crossover that balances opulence with incredible performance, the more powerful engines are probably in your favor. The 2020 Porsche Macan belongs to the SUV's first-generation, which debuted in 2015.
There have, of course, been significant changes since then. For example, in 2017, a new standard rearview camera was added along with parking sensors and lane departure warnings. Apple CarPlay was introduced at that time, though, as an option. In 2020, the biggest upgrades are really to the engine. The new hp and twin-turbocharged V6 engine are catching everyone's attention.
How Much is a New Porsche Macan?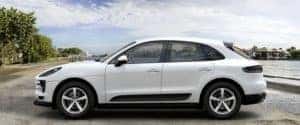 A 2020 Macan retails for $50,990 at the base level. This makes it a higher-end compact SUV, but many drivers say it's worth it. There's even a top-of-the-line Macan turbo starting at $83,600. Ultimately, you can get nearly everything you want and desire in a Porsche Macan, depending on the options you choose and the model. Porsche is known for having a smorgasbord of options available for all of its vehicles and the 2020 Macan is no different. If you want a fully customized vehicle, this is the crossover for you.
Across the pond, the Macan is the most popular Porsche in England and with good reason. The name alone makes a big statement, and the Macan has a reputation of over-delivering on just about everything. It goes farther off-road than you'll likely want and has no problems with winding, twisting roads. The larger cargo space in the trunk makes it a favorite for road trips, and since the Macan is still in its first generation, it's clear that Porsche has a great thing going.
Is a 2020 Macan for You?
What you'll notice about the 2020 Macan first is the new headlights that peek out from a hood that's reprofiled. The door mirrors are also subtly changed, and the rear light bar (which expands across the entire backside) has a new look that mimics the 2020 Porsche 911. You'll also find this trending style on the latest Cayenne and Panamera.
However, it's what's on the inside that really counts. If you're familiar with the 2019 Macan, you'll immediately notice the interior updates. Air vents are now lower so that a bigger touchscreen can take center stage. There are more features on it than ever before, and the actual buttons to navigate it are kept away from the touchscreen for easy usage.
Try Out the 2020 Porsche Macan for Yourself
Underneath the hood, you can enjoy a complete overhaul during your test drive. Diesel is no longer an option for any new Porsche, and the turbocharged engine simply needs to be experienced to be believed. Fortunately for drivers anxious to take to the open road with this dream machine, you can now test drive the 2020 Macan at your local dealership.
Discover for yourself what a difference the 2020 changes and updates have made. And if you've never driven a Porsche before? The 2020 Porsche Macan is the ideal vehicle to make you fall in love. It suits everyone for virtually every need and with a variety of price points to suit many budgets.