Is a Porsche Cayenne Expensive to Maintain?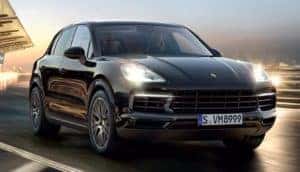 When you're setting your budget for a new Porsche, it's crucial to factor expected maintenance into the cost of ownership. Your total cost to own a Porsche Cayenne, as with any vehicle, is going to be higher than the sticker price you may pay.
First, congratulations on landing on the Porsche Cayenne SUV as your family-friendly SUV. This vehicle is spacious, luxurious, and incredibly fun to drive.
But if you are considering the 2020 Cayenne, there are a few things you should know about the cost to maintain. When you have this information upfront, you'll be a much happier Porsche owner. Some surprises are welcome, but the kinds that come with unexpected costs are not. So, let's review the cost to own a Porsche Cayenne.
Understanding Maintenance
If you want to maximize the performance and efficiency of your Porsche Cayenne, it's important to stay on top of maintenance. This is not only beneficial for your overall cost of ownership, but it can also ensure that your Porsche warranty remains intact. Neglecting regular maintenance may void your warranty because it can detract from your vehicle's performance.
Cost to Own Porsche Cayenne
Maintenance and repair costs will vary based on where you live, but according to YourMechanic estimates, the Porsche Cayenne averages $354 in maintenance costs annually. But as you're attempting to figure out your true maintenance costs, consider that maintenance and repairs will vary based on how you drive. If you're braking hard and putting extra mileage on your Cayenne, you may end up spending more than average.
How to Minimize Maintenance Costs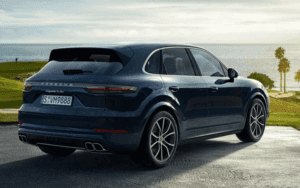 There will be maintenance costs for every vehicle, but with a Porsche, there are ways to minimize your expenses.
To keep your maintenance cost low, be sure to get regular maintenance with Porsche experts, which means getting service at a Porsche dealership. This will help ensure that you're getting the best service and factory parts on your 2020 Cayenne.
Another way to ensure your maintenance costs remain low is to stick to the suggested maintenance schedule. Delaying suggested maintenance may seem like a cost savings in the short term, but it can end up costing you more in the long run.
In order to properly budget for maintenance and save some cash, consider signing up for a Porsche Scheduled Maintenance plan (PSMP). This will help ensure that your 2020 Porsche Cayenne remains in off-the-lot shape even after years of ownership.
How reliable are Porsche Cayenne cars?
Much like fine wine improves with age, so do Porsche's Cayenne introductions. With each model year, our skilled engineers top past performance to deliver a luxury experience that's worthy of the Porsche name. You can feel confident buying a used or new Porsche Cayenne, but you're always going to get the top-of-the-line with a newer model.
How many miles can a Porsche Cayenne last?
As long as you drive responsibly and service your 2020 Porsche Cayenne as suggested, you should be able to drive your Porsche Cayenne well beyond the 200,000-mile mark.
Test drive your new Porsche Cayenne today
There's nothing like the experience of getting behind the wheel of a brand new Porsche Cayenne, and we'd love to make that happen for you. Contact us to schedule your test drive today.
And if you already have a Porsche that needs service, our certified Porsche Technicians are here to help.