Does the Porsche Macan Hold Its Value?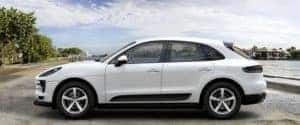 When selected and treated right, some vehicles can not only hold their value but even become investments. That's certainly true of the new Porsche Macan, so don't let the idea of automobiles being one of the worst "investments" scare you—going with a Porsche means you really are investing in your future and a gorgeous, reliable automobile that can hold its value. Yes, it's true that if you buy a brand-new car, it loses some value as soon as you leave the parking lot. The initial loss is minimal when you choose a reputable and high-quality machine. There are also costs related to any car that you want to actively drive, from maintenance and repairs to gas and oil or even car insurance. However, you're going to need to get around, so you should enjoy it.
Most people have made mistakes in the past when it comes to investing in vehicles, and this is because so many people don't actually think of a car as an investment even though they all are. The only difference is whether you make a good or bad investment. The 2020 Porsche Macan ensures you're making a solid investment. There are a few tricks to upping your investment, starting with seeking out a late model that is slightly used. You can definitely find a 2020 Porsche Macan with just a few miles on it, and that's the best-known way of saving a little money upfront.
How Many Miles Can a Porsche Macan Last?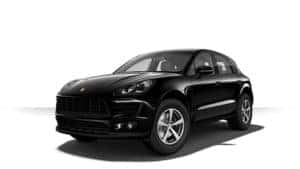 Exactly how many miles a Macan lasts is going to depend on numerous factors that occur after you've purchased it. Namely, how well do you take care of it? The famed Newmark's 365 has a whopping 985,000 miles on it and has been driven for nearly 50 years. That doesn't guarantee that your new Porsche Macan is going to achieve those miles, but it's indicative of just how long a Porsche can last. With proper care, you can enjoy your Porsche for the rest of your life and even make it your daily driver.
Reliability is the key to making a vehicle an investment because these vehicles will have minimal repair costs in the long run. They'll be on the road longer, look better in the process, and not spend much time in the repair shop. What this means over the years is that you have a car you can count on, and that's why the Porsche Macan is a little costlier upfront compared to some of its non-luxurious "counterparts."
Is the Porsche Macan a Reliable Car?
The Porsche Macan is one of the most reliable cars available. You can tell from the incredible Porsche CPO program that these cars really hold their values. Otherwise, the certified pre-owned options wouldn't have such an impressive extended warranty. You can help with this reliability with some basic measures. Make sure to keep up to date with all of the recommended maintenance. If you'd like to save some money, you can always learn to do some basic tasks yourself. However, trusting your Macan to a professional for everything is usually the best way to go.
Keeping your car clean is also imperative. Dust, debris, grime, and just about everything else might seem easy to wash off, but if it's left, it can cause lasting damage over time. Consider how you drive, too. Going the speed limit and avoiding sharp brakes are all ways to help keep your Macan in top condition.